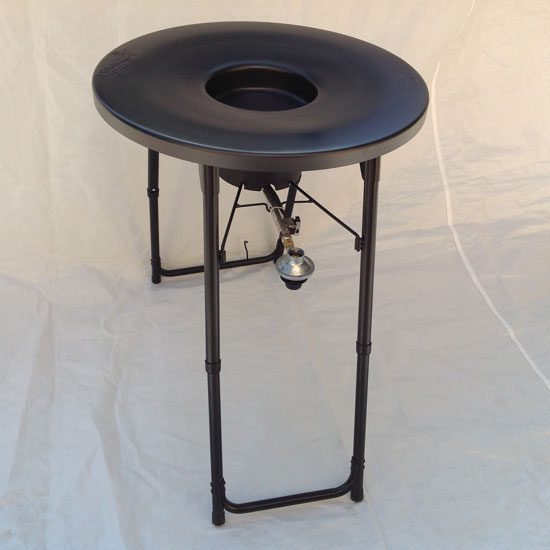 The Fryin' Saucer
The Fryin' Saucer is the fastest heating, most portable fryer ever developed. Weighing in at a mere 18 pounds, it's compact, lightweight and a 1 pound canister of gas lasts 3 hours.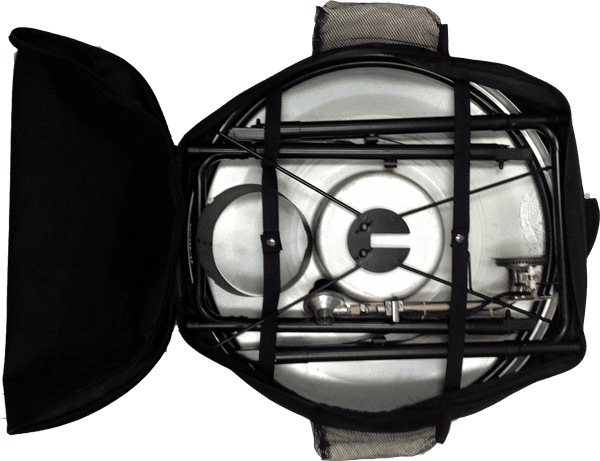 Portable and Easy To Set Up
Simply unpack it from the included carrying bag, open the legs, attach a 1 pound propane tank, and snap the patented saucer tray into place.  Add 32 ounces of oil and use the electronic ignition to light the 13,000 BTU Super-Flame adjustable stainless steel burner and you'll be cooking in no time!
Endorsed by Chad Grigsby, Professional Angler
Chad Grigsby, professional angler on the FLW Tour – the PGA circuit of bass fishing – has endorsed the Fryin' Saucer. Check out the Fryin' Saucer logo on the lower left side of his jersey.
Read more…
Endorsed by Dave Genz, Fishing Hall of Fame
Over the years I've witnessed numerous innovations and improvements for ice fishing— Shelters, Electronics, Fishing Gear, Augers, and lures that have made ice fishing easier, more productive, and more fun. One of the newest and latest innovations to make your ice fishing experience even better is the Fryin' Saucer.  The Fryin' Saucer—what a way to end your day!
Read more…